Iota Chapter Leadership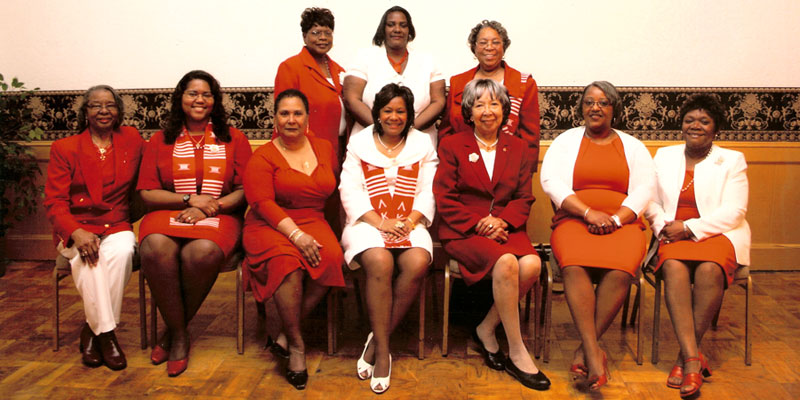 Iota Chapter Officers
Current Officers
Basileus:
1st Anti-Basileus:
2nd Anti- Basileus:
Recording Grammateus:
Corresponding Grammateus:
Tamiochus:
Assistant Financial Grammateus:
Epistoleus:
Parliamentarian:
Youth Coordinator:
Assistant Youth Coordinator:
Historian:
Dr. Ditra S. Scruggs
Dorothy Glasoe-Jones
Dorothea Jordan
Loretta Turnage
Linda Jews
Chanel Trussell
Lenora Terrell
Gloria Banks
Laura Smith
Sheila Jessup
Roxanna Brooks
Mildred Armstead
National Officers
Many of Iota Sorors have held, and continue to hold, National offices on the Executive Board of Lambda Kappa Mu Sorority, Inc.  Currently four Iota Sorors serve in National offices.  Catherine M. DeFord and Ovella Queen serve on the National Board as Past Grand Basilei (photos below). Lorretta Turnage serves as Recording/Corresponding Grammateus. Ditra Scruggs serves as Chair of the Task Force on Constitution, Standards and Proceedures.
Past Iota Grand Basilei

Ovella Queen
15th Grand Basileus
1990-1994
Past Iota Grand Basilei

Catherine M. DeFord
18th Grand Basileus
2003-2007