Iota Chapter History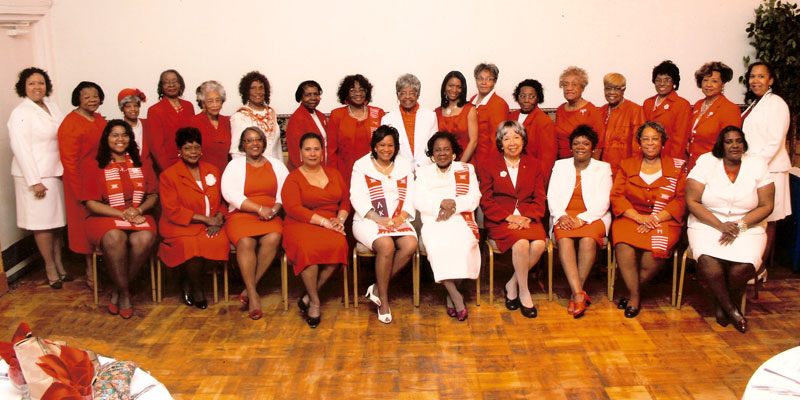 Iota Chapter Members
In 1947, Iota Chapter of Lambda Kappa Mu Sorority was founded by Valerie Brown, Iola Lyles, Mary Owens, Alma Redding, Neva Woolly, Esther Yancey and Vivian Alleyne, who later served as Grand Basileus, the highest office of LKM, from 1952 – 1957.  Iota Chapter has had two other sorors serve as Grand Basileus; they are Soror Ovella Queen, 1990 – 1994, and Soror Catherine De Ford, 2003 – 2007.  Our Chapter has had many representatives on the National Board.
Iota Chapter has won numerous awards since its founding, namely; Chapter of the year, Oak Leaf-for chapter growth; Ida B. Wroten Award-for the most Acorn ads; Publication award-for consecutive years of high Acorn sales. We have also received recognition from local organizations and charities for our contributions.
Our youth group, the Kopelles was formed in 1962.  They are active doing community service, learning leadership skills and developing positive self-images.  They have won many national awards and have members on their national board.  The leaders of the Kopelles are Soror Sheila Jessup and Soror Roxanne Brooks.  These two sorors are dedicated leaders who make a positive influence on the Kopelles.
Iota Chapter National & Local Awards Received
Outstanding Chapter Award
Chapter of the Year
Ida B Wroten Publication Award
Oak Leaf Award
Achievement Award
Iota Kopelles' Outstanding Group of the year
Certificate for Scholarship Award
Golden Plaque for Membership Growth
Public Relations Award
Certificate of Support for Dunbar Middle School
Armstead-Barnhill Foundation for Sickle Cell Anemia
Also, there were Iota Sorors who received Awards for Outstanding Community Service.